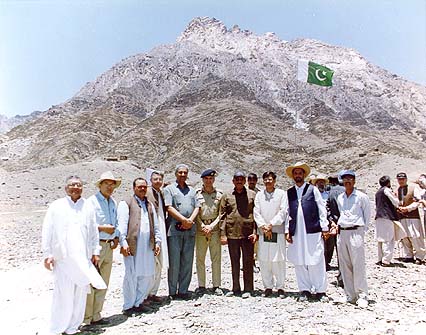 Scientists at the Chagai Hills test site pose for a photograph on 28 May 1998. At extreme right behind the scientists is Prime Minister Naawaz Sharif.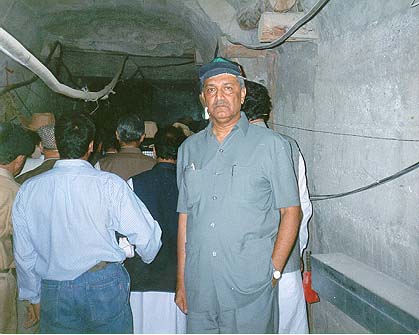 Dr. Abdul Qadeer Khan, widely proclaimed as the "Father of Pakistan's atomic bomb," stands in the access tunnel inside the Chagai Hills nuclear test site before Pakistan's 28 May 1998 underground nuclear test.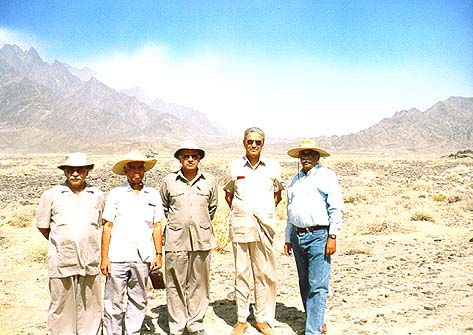 Dr. A.Q. Khan, head of the Khan Research Laboratory, poses with Pakistani nuclear scientists following the Chagai Hills nuclear test. The dust in the background was stirred up moments earlier by the detonation within the mountain test site.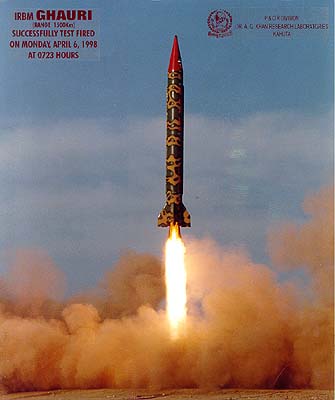 This official photograph from the government of Pakistan shows the liftoff of the Ghauri medium range ballistic missile on 6 April 1998.